Pump Repair Specialists of Southern California.
Broken pump? Bad bearings? Need routine maintenance? Call us now: (562) 490-2606.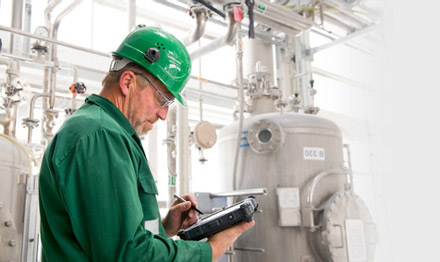 We Can Repair Any Pump!
Booster Pumps
We repair, service and maintain all makes and models of booster pumps. From bearing replacement, to inspecting your pump for wear and damage – we can bring any booster pump back to life!

Column Pumps
We also repair column pumps – serving a wide variety of models, functionality and applications. If your column pump is damaged, worn out or in need of repair and maintenance, give us a call and we can get your pump back up and running in no time.
We repair column pumps for various city operations departments, as well as large building facilities such as hospitals, water treatment plants, oil refineries, and schools.
Hot Water Pumps
Hot water pumps bring a unique set of conditions to your system, that can often cause problems to the system and the pump itself. We are experts and handling hot water pump problems – we've been repairing and servicing them for over 30 years.
24 Hour Service

We provide 24 hour pump repair service (as needed). If you manage a facility or institution, where pump up-time is critical, call us to arrange for around the clock service.
In certain instances, the value added of having a 24 hour repair service can save you money due to the costs associated with down-time. Consider Cox Industrial Services as an investment in your overall operations strategy.
Facilities & Applications

Cox Industrial Services covers a large range of clientele: hospitals, power plants, industrial plants, municipalities, high rise buildings, refineries and schools.
Whatever type of facility you operate, consider choosing us as your outsourced solution for machinery repair. We also have 30 years of experience repairing compressors, cooling towers, heat exchangers, gear boxes, turbines and blowers.
Please refer to our mechanical services section for more information.