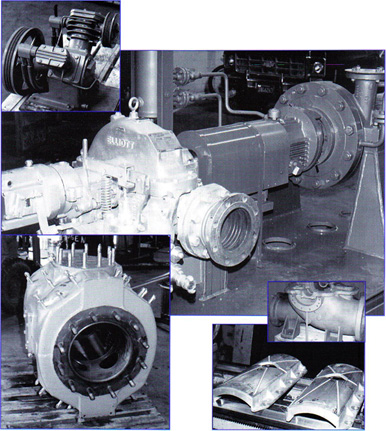 ABOUT COX INDUSTRIAL SERVICES
Cox Industrial Services offers a complete range of machinery services. Our 30 years in business and many more in engineering experience allows us to offer the Total Machinery Service Concepts.
Cox Industrial Services is dedicated to providing quality service. Under our Total Machinery Service Concept, we will guarantee the quality of our craftsmanship for up to one year. We provide our customers with durable machined products at reasonable prices.
Comprehensive Machinery Services in Signal Hill, CA
With our wealth of experience at your disposal, you can feel confident that we're providing you with the best machinery services in Signal Hill, CA. Our team possesses the knowledge and expertise to help you ensure your devices are functioning at optimal efficiency with minimal service interruptions.
Properly functioning equipment is crucial to any industrial business. That's why we strive to provide a comprehensive range of practical solutions that keep your processes operating when you need them. Cox Industrial Services works closely with you to understand the specifics of your situation and the machinery that needs servicing, which allows us to fulfill your most complex requests.
Experienced & Skilled
When you need mechanical services, you can count on our team of specialists to be there for you. Equipped with the right tools and abilities, we can determine the issue your machinery is experiencing and offer the services that best meet your needs. Our familiarity with the many types of systems available allows us to maintain a diverse skillset.
Here at Cox Industrial Services, we go above and beyond when it comes to industrial equipment repair. That's why we pride ourselves on our reputation for providing responsive service and delivering satisfactory results. You can count on us to keep your machinery functioning properly.